Title: Monarchy of Spades
Written by Butterfish, Art by Haku
Rating: PG
Genre: Romance, Fantasy
Pages (this chapter): 24
Summary: Cardverse AU. This chapter
Arthur enjoys life at the Palace, but Alfred is still searching for answers. No one will let him in on anything about the Queen's future, because everyone has a worry of their own; the kingdom is dying and the King is nowhere to be found.
Part I
Part II
Part III
Part IV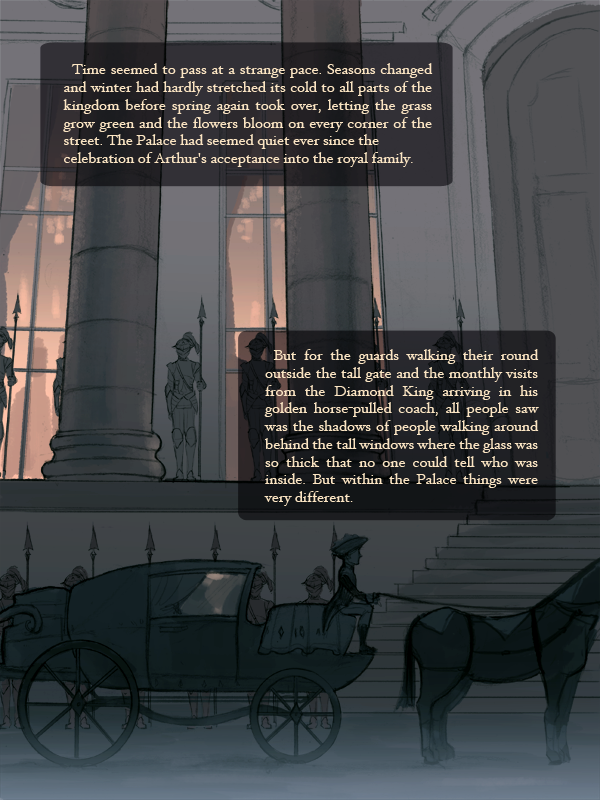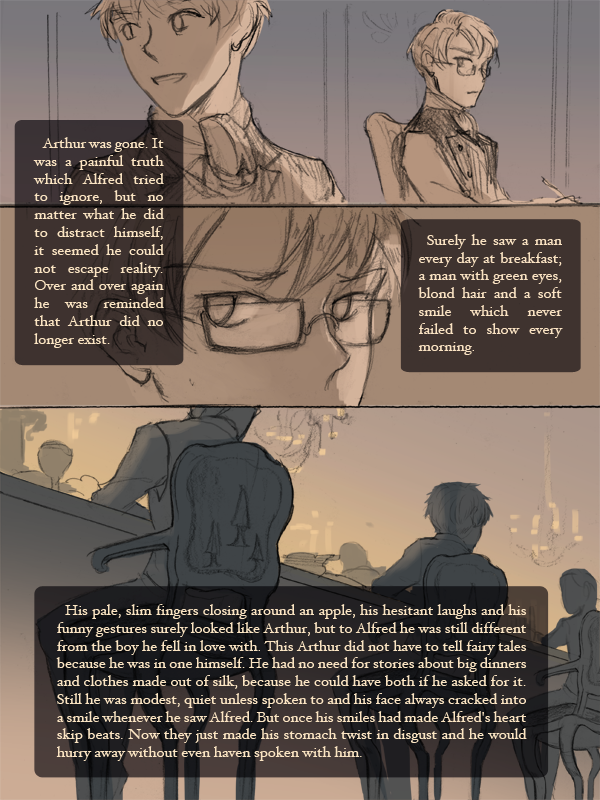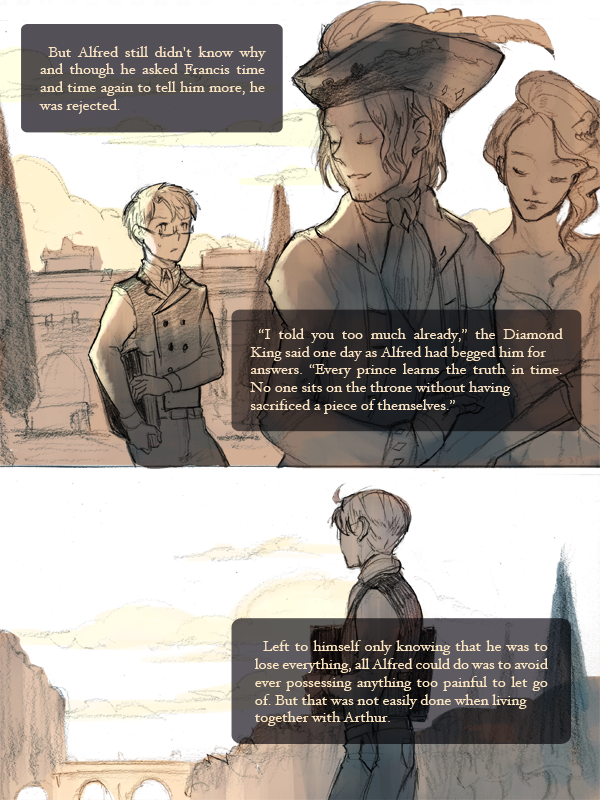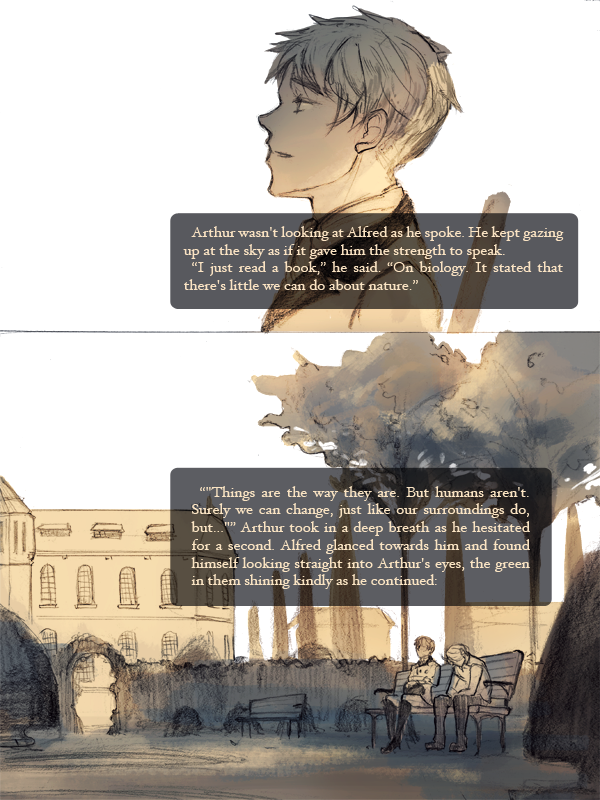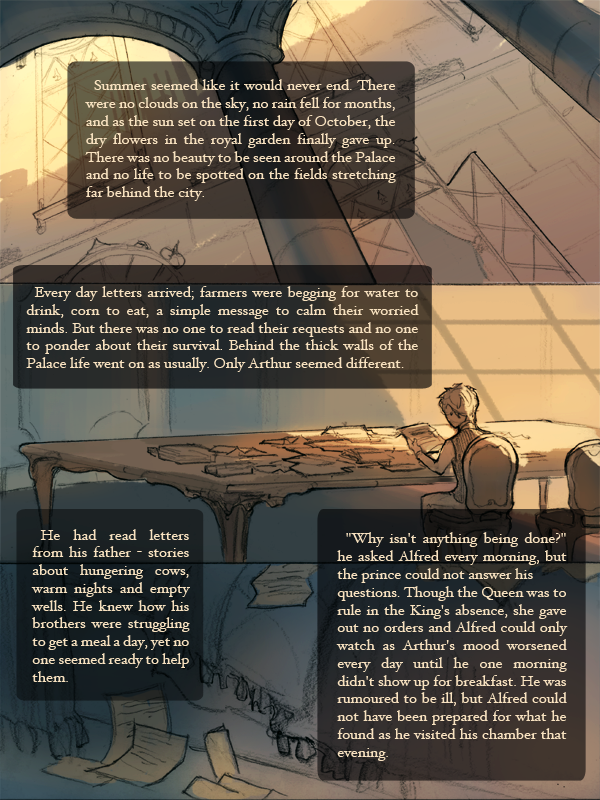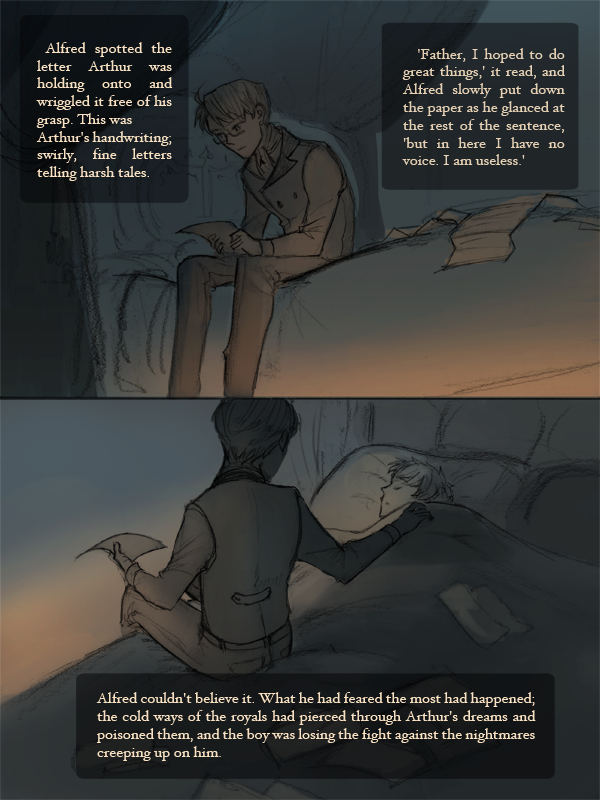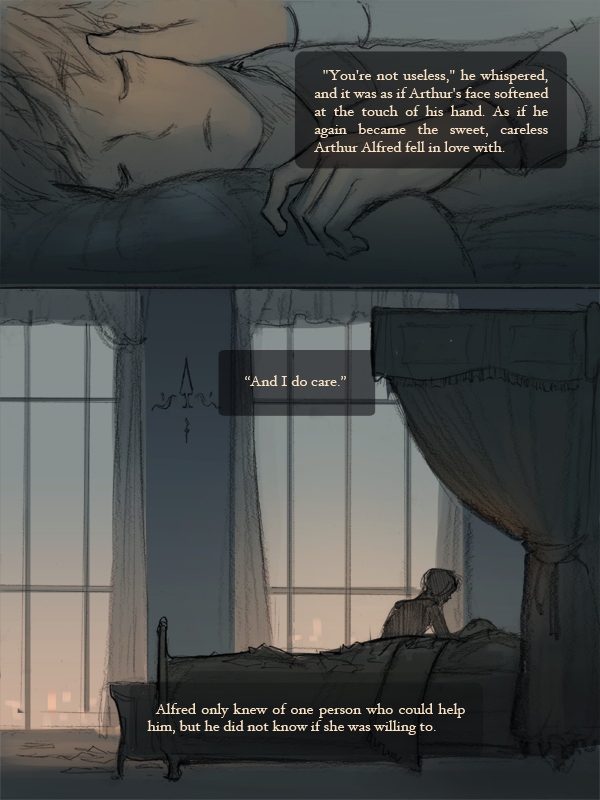 javascript:void(0);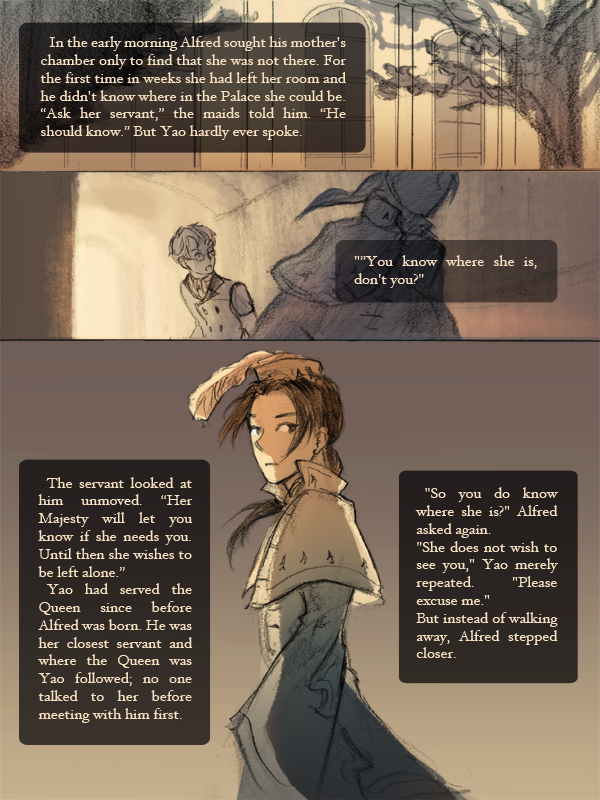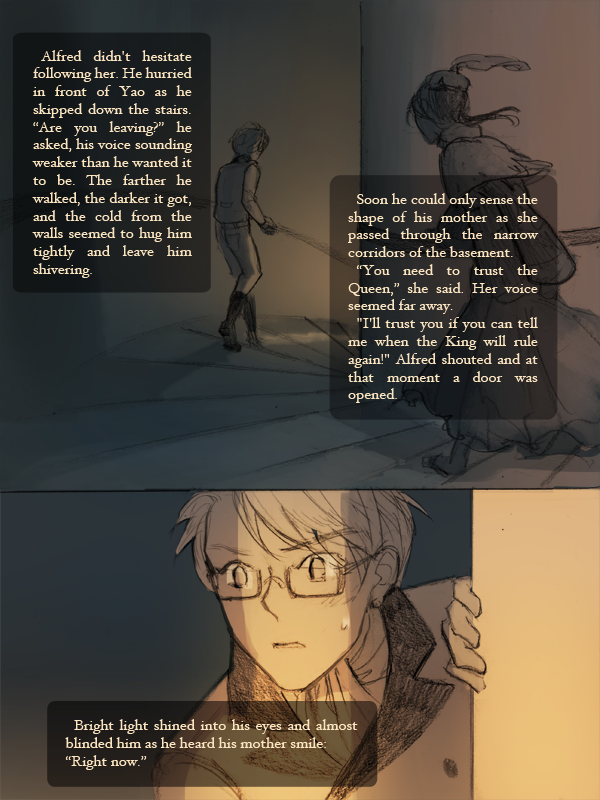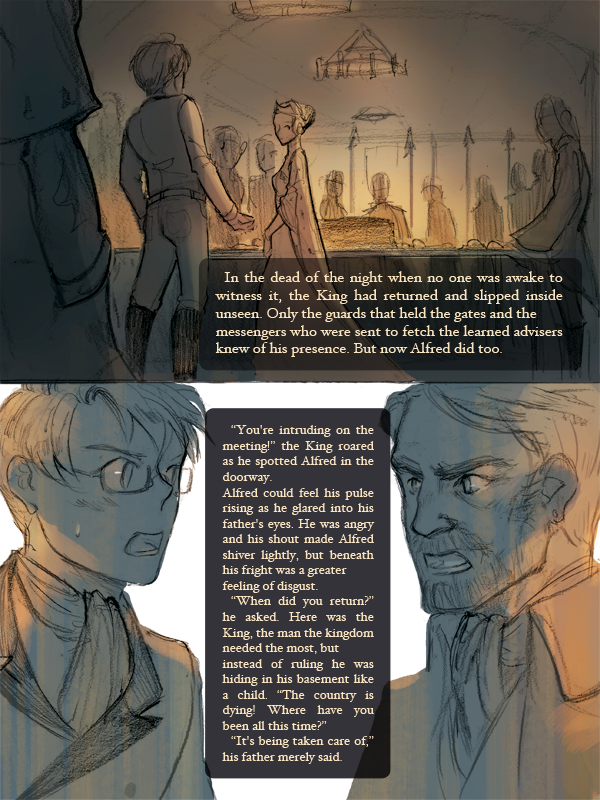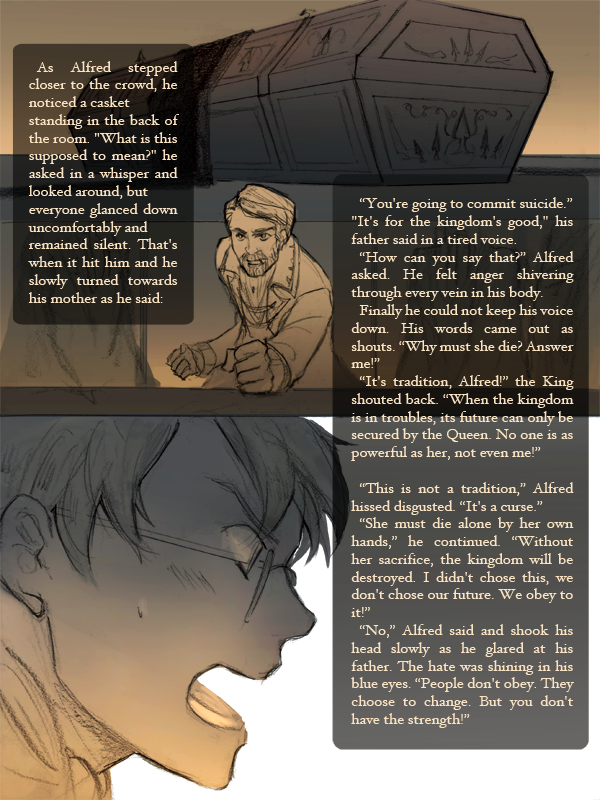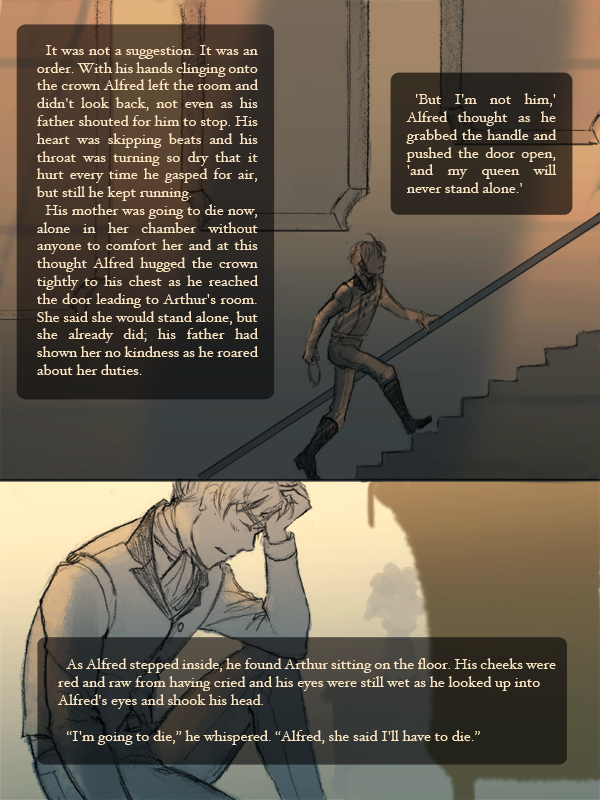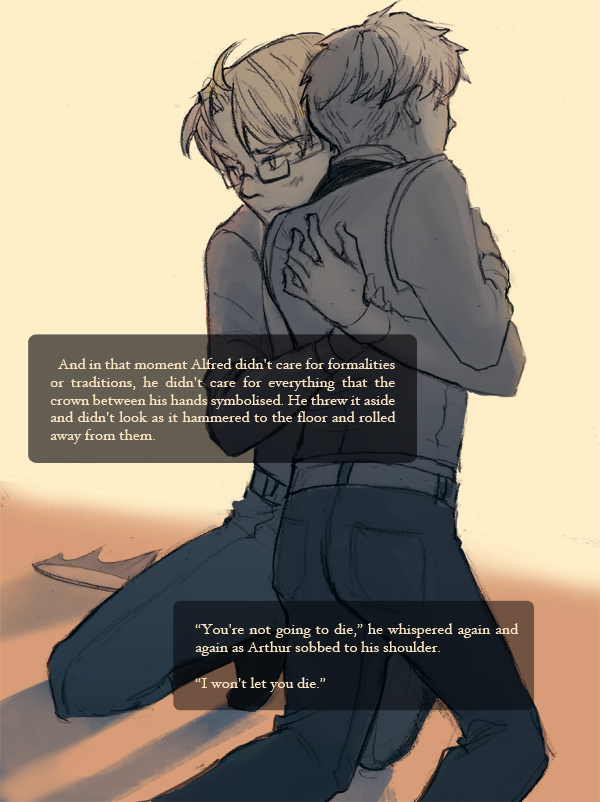 Part 4
Hooray! We managed to get this out exactly a month from the last update :) I hope to get the next part just as quick but I won't have as much free time in a few weeks so we'll see (hopefully before November starts).
Part four will be the final chapter. I apologize for not responding to comments in the last part but I will try my best this time! Thanks for reading so far <3
Also, these are the following languages people have offered to translate in so far!
Chinese, Spanish, Japanese, Vietnamese, Hebrew, Dutch, German, Italian
f you are also interested in translating, please email me at massdeformityinc (at) gmail.com for the translation files :)