Title: Monarchy of Spades
Written by Butterfish, Art by Haku


Rating: PG




Genre: Romance, Fantasy




Pages (this chapter): 16




Summary: Cardverse AU. "

Arthur was going to bring him in a lot of trouble because as Francis would've said: no one ever really recovers when having loved."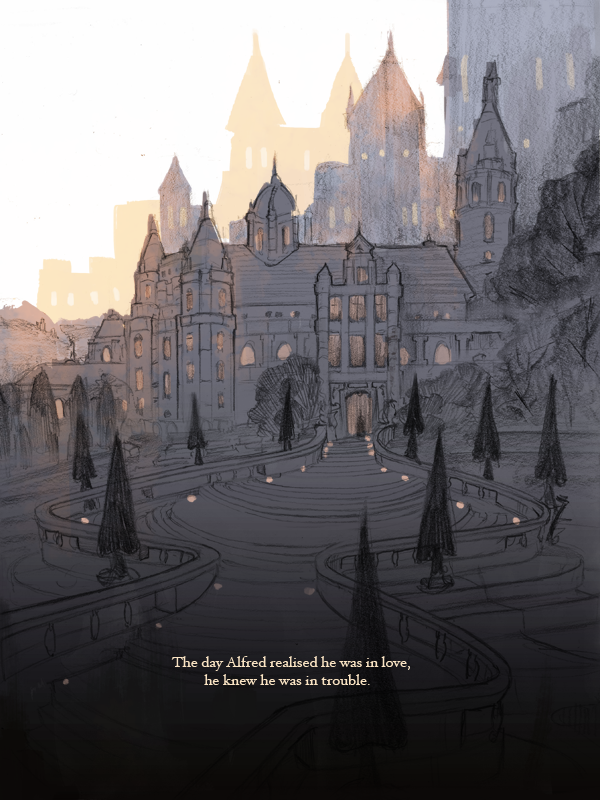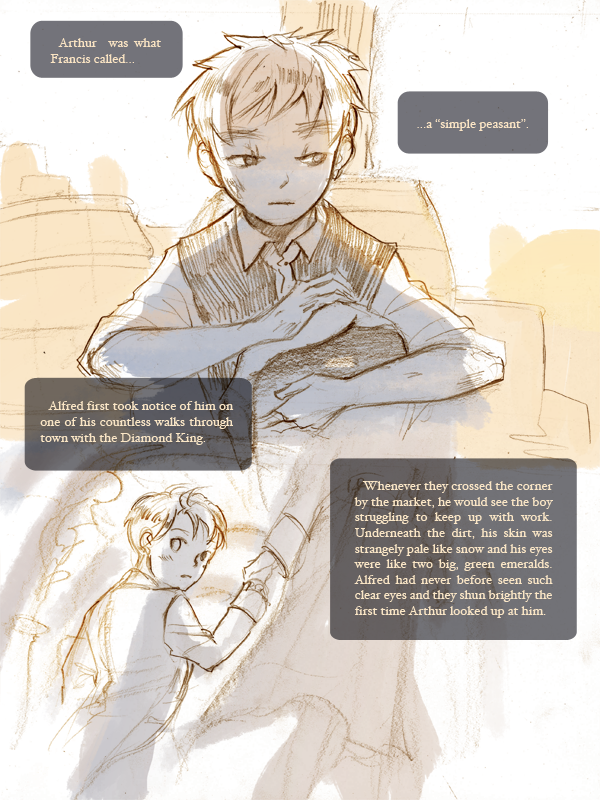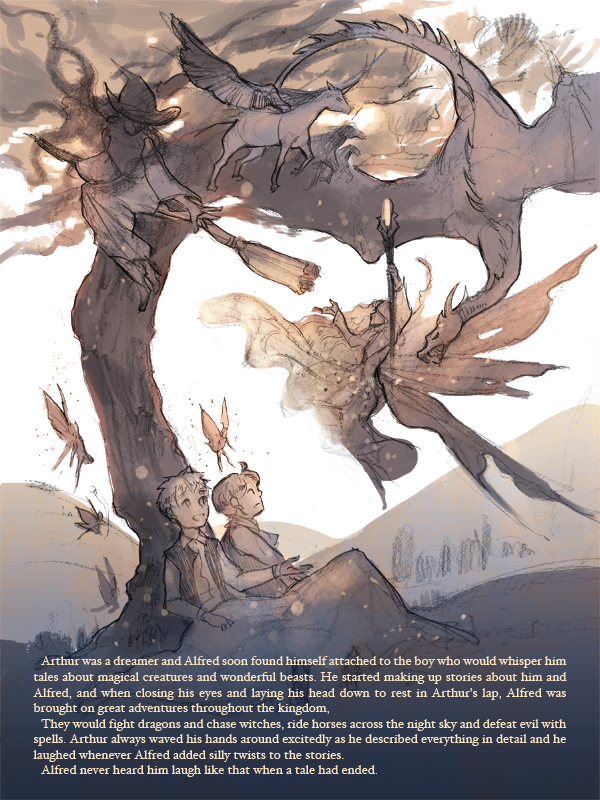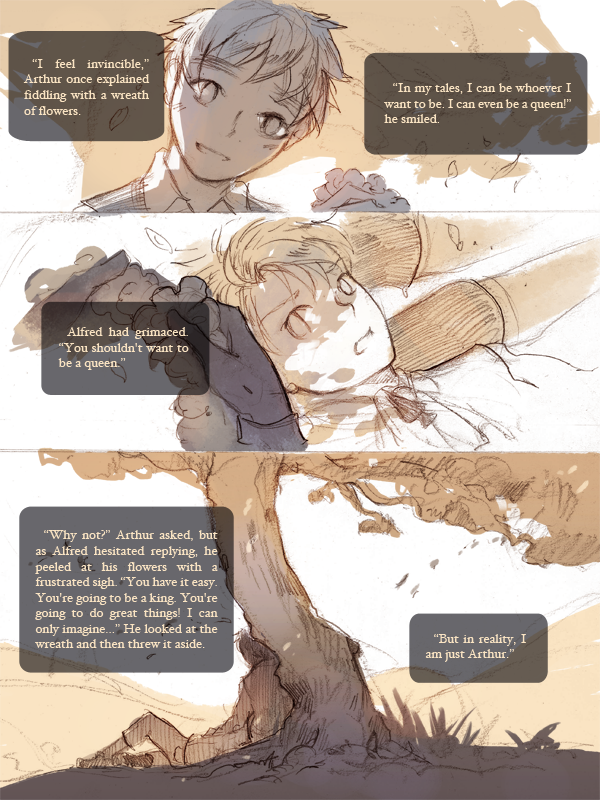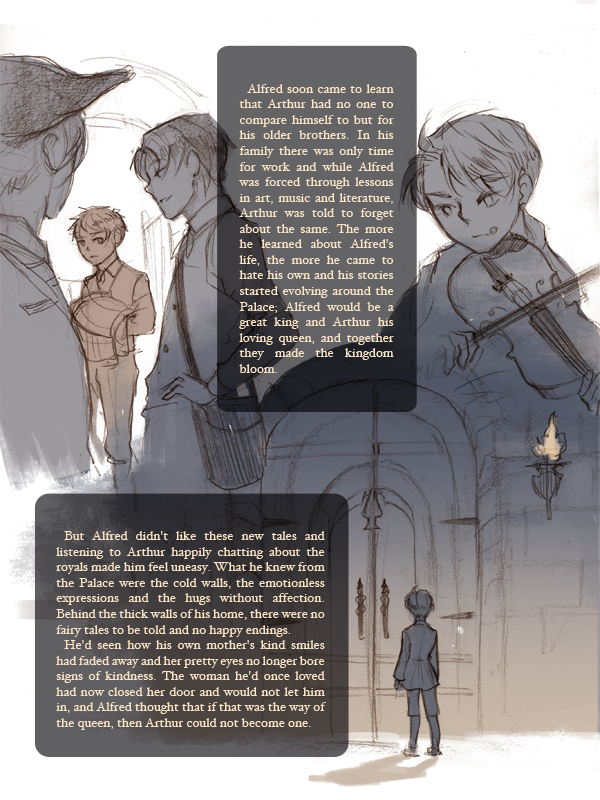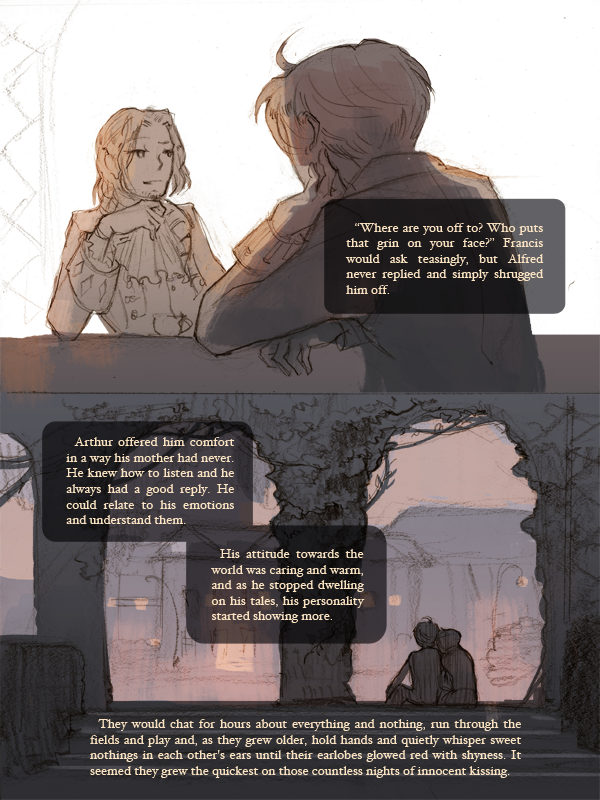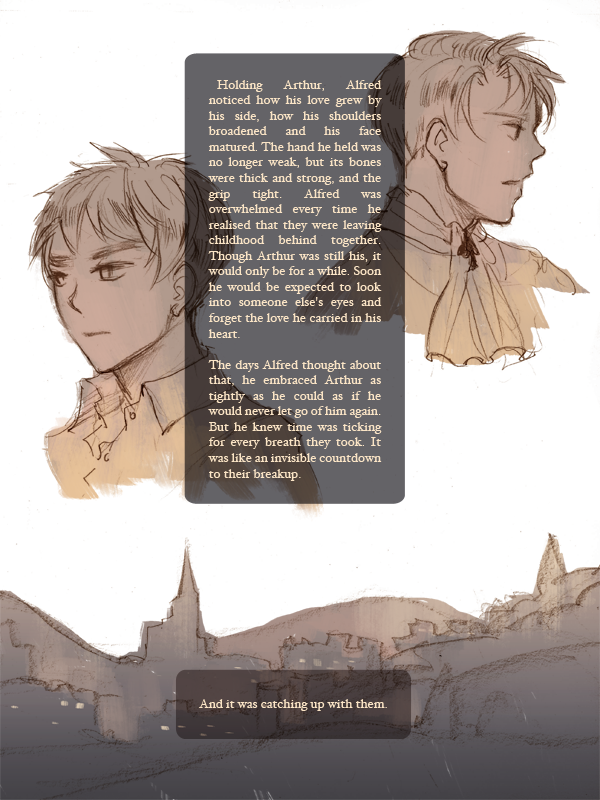 Part 2
And that is part one of our new story :) Thanks for reading! Butterfish and I are really excited about this project, and a little nervous how it will come out, since its more like an illustrative prose than a comic (something we have not done before). Even so, we hope you enjoy it. Please be sure to keep track of my tumblr for progress and updates on the future chapters. Also, thank you Smart-chan for beta-ing for us!! Let us know what you think :D
Thank you!!