The epilogue is finally done! These are the last and final bits to the Rockets storyline. Enjoy :)

The first part is a written fanfic by RobinRocks called Mouse Made. Please check it out before proceeding to the next part! A funny story about this written part- RobinRocks actually wrote this for the originals scipt but decided to cut it out before even showing me (since it was getting too long). She didn't show me this until recently, so I was quite excited :D And decided to post this along the epilogue.

The next part is a collaboration between me and RR in making a fake magazine interview of our favorite boys, taken place one year after the storyline. Hope you like it!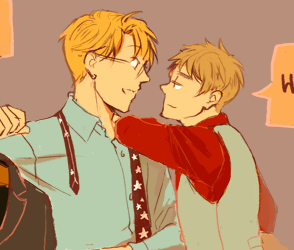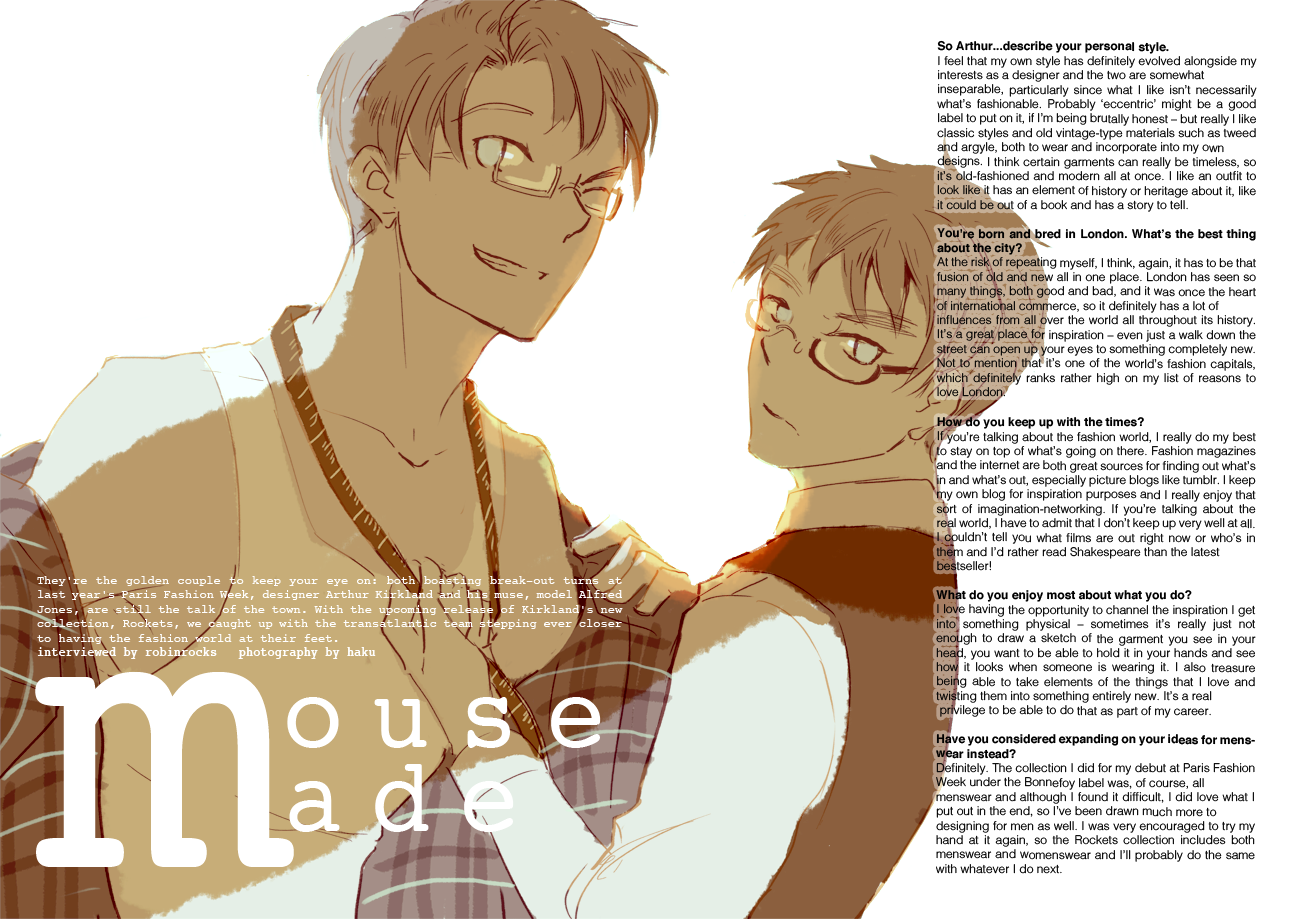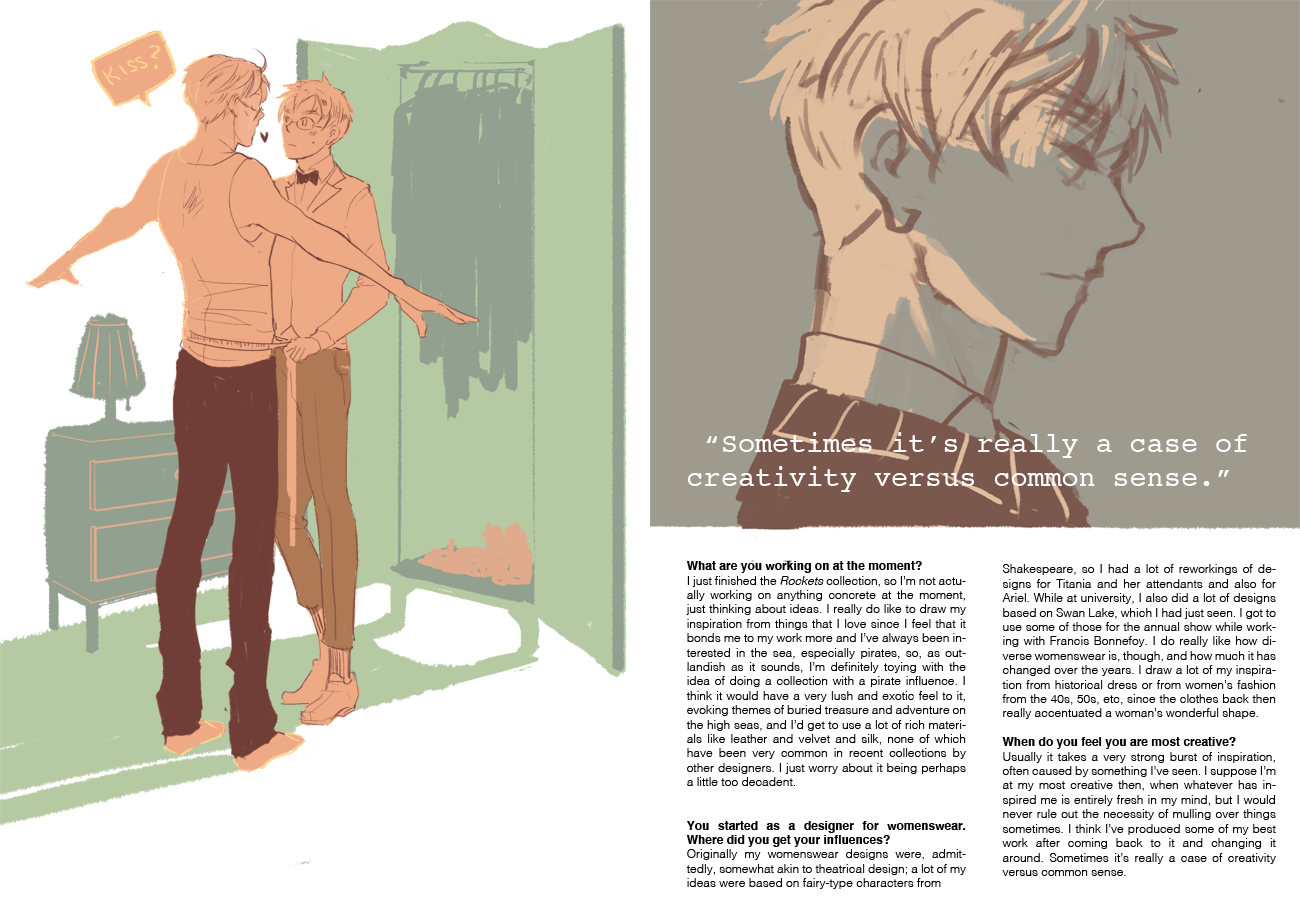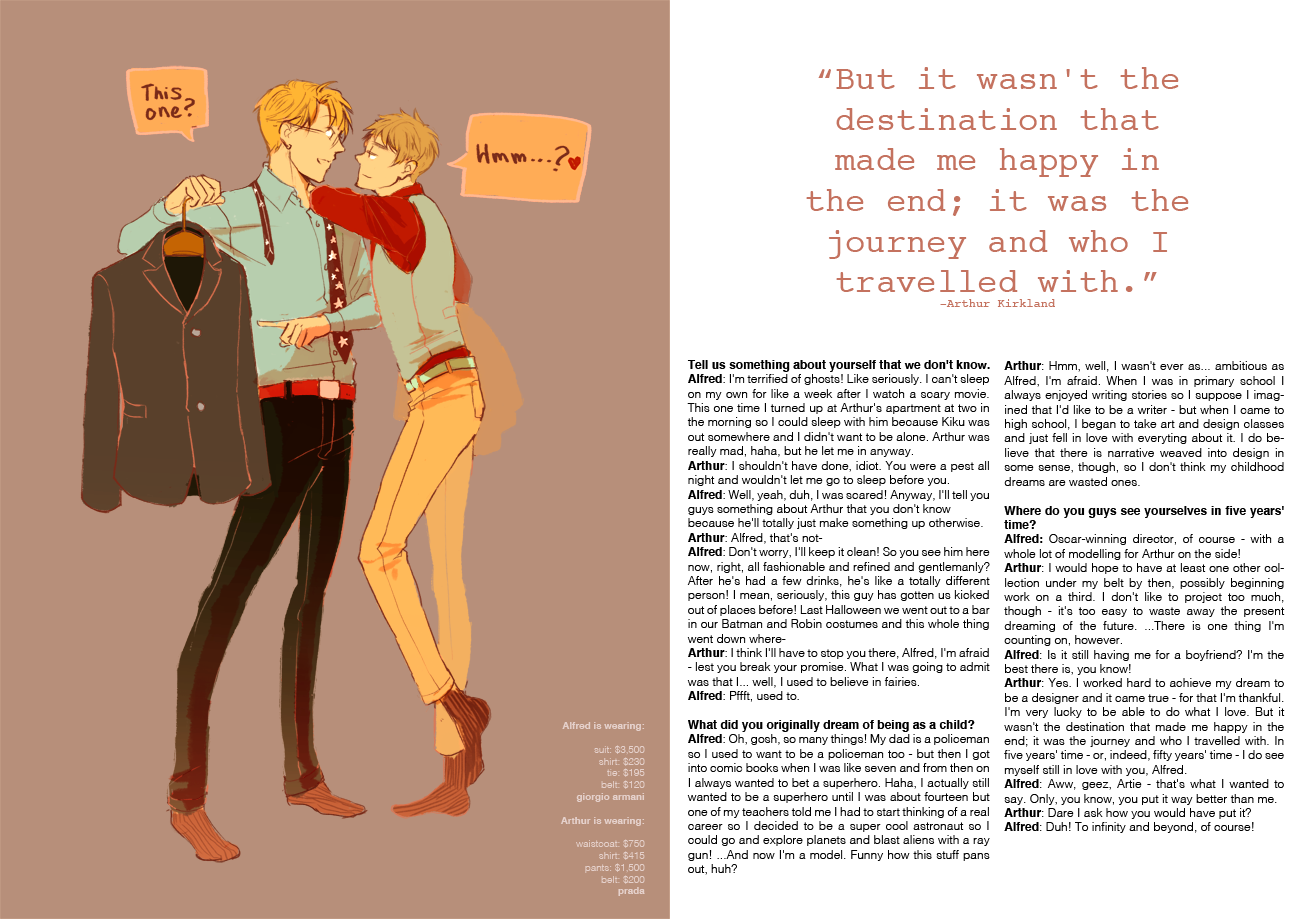 And if you missed it, the full script of the doujin is here.

And now it really is the end guys! Thank you so, so much for everything, again <3

An update on the print version of this doujinshi: There is a higher chance of getting this printed now, it all depends if I can get it done in time before con season or not (and how busy my real life things seems to be popping up and making my schedule fuller), but if all goes well, copies will be available late April to May. I will update this journal and post on tumblr on further notifications.

I plan on having a colored section of the printed version, so it will contain the cover illustrations, this interview, and other Rockets related drawings. Hope that will pull through as well :)

Thank you <3 <3